We're painters, manipulators, and followers of light: The craft of photography is rich with descriptions of and about light: the "Golden Hour," "wait for the light," "isn't that great light," "watch the light." You get the point.
When we photograph, we don't always have that luxury of waiting for the best light. We deal with what has been dealt from our plans, the weather, and when we can fit in that special photo opp. When able to dictate when heading out to photograph, I often try to opt for the best light time: "The Golden Hour." This is a term applied to the moments before sunrise, stretching into the next hour, then reverse that for the sunset. Compared to noon, when the sun is directly overhead, often creating harsh light with hard shadows, late day sunlight is on a low angle, filtered by more atmosphere and particulate matter, which can result in softer, warmer, and far less contrast-y light. 
Waiting or getting up early for the perfect light can be a bit problematic, often conflicting with dinner times or requiring one to crawl out of bed pre-dawn. But, when the light is good, those minor pains fade away quickly. Nothing like watching the light build to its crescendo and capturing that once-in-a-lifetime photo. Or, after spending some hours waiting for the light that you just knew wasn't going to appear, it breaks out for a few moments. These moments can make all the extra effort worth it.
The Delicate Arch is an iconic, and highly photographed feature of Arches National Park. About an hour's hike to the site, the sun had disappeared behind a bank of clouds. I shot a few "desperation" photos, if the light didn't come out. Minutes before sundown, the last rays of the sun burnt through the clouds, giving the viewers a few minutes of gorgeous light. The clouds made for a much more interesting backdrop than a solid blue sky.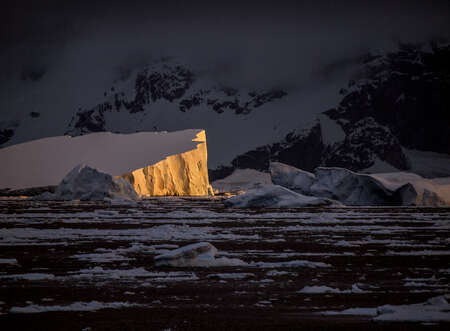 When we have atmospherics such as rain, fog, snow, sleet, cloud cover – this can be a really great time in which to photograph. Not only is the light softer, but you can have a great background of clouds, which can give a reason to have a lot of sky in a photo. Or the snow falling can create a texture to the photograph as can fog and rain. One reason I love the Olympus system: the weather-resistance of the pro level bodies and lenses allows me to eliminate the worry of damage to my equipment.
Sometimes, you simply don't have the luxury of choosing when to photograph a place or event. In these situations, you work with what you've been given. The more we understand about the camera, both technically and what you are looking for aesthetically, we're more often than not able to make a photo in tough light situations.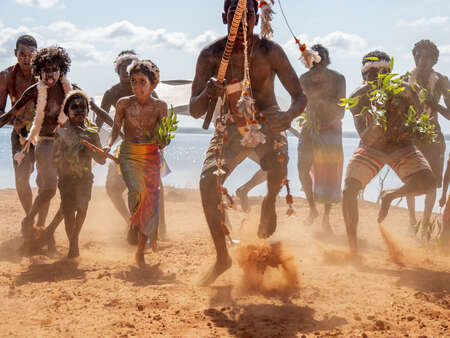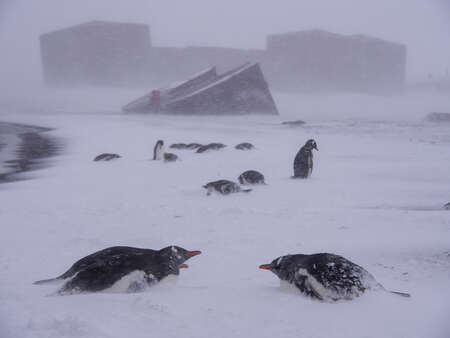 Mixing light sources is a favorite approach of mine and of many photographers. If you took an "Art 101" or "Basic Art" course in school, you may remember the color wheel. When using complimentary colors, those opposite one another on this 360 degree wheel, we can create an image that is appealing to us for its palette. Using the cold hues of pre-dawn or after sunset, and using introduced warm light of a flashlight, headlights, etc. we bring the warm and cold that is fundamentally appealing to us.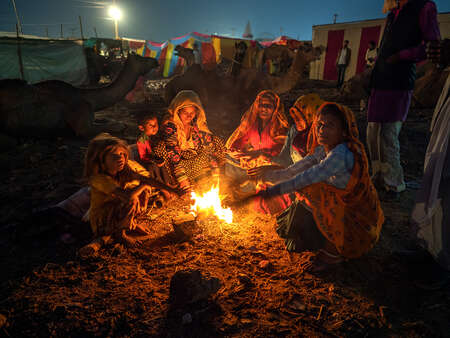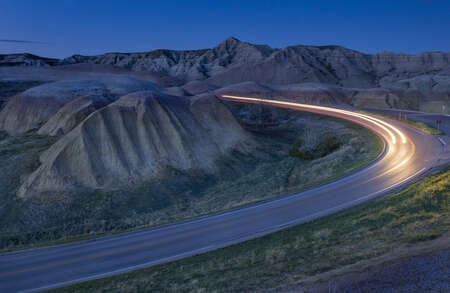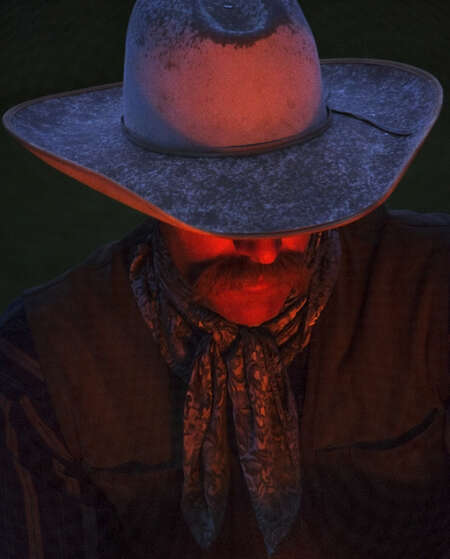 This is a craft that sometimes does demand time…we wait for that moment, and light can be that moment. We hope for the perfect light that comes out at dusk…but many times I've built my schedule around what I thought was going to be great light, only to have a cloudy sky, or watching that one cloud that seems intent on blocking the last vestiges of a great sunset…even moving with the sun as it sets. On those occasions, cut your losses, or if on a trip with no buffer of extra time, work with what you've got.
The Southwest is a favorite place of mine to photograph. The quality of light, the landscape, the vastness of the land, all are magical. I was recently photographing in Canyonlands National Park, at the Green River Overlook. Arriving at midday, and uncertain if we were going to have the opportunity to revisit at dusk, I worked the scene, using the harshness of the light as a creative component…hours later, I was back, and working an entirely different scene. In the lower photo, the sun had just dipped below the horizon, with the incredible light of the sun's rays bouncing off of the few clouds that were in the sky.
When photographing people, early or late light can be real plus, or if working at high noon in less than stellar conditions, think of looking for subject material in open shade. In that shade, get your subject to face towards the brightest light source, or turn them 45 degrees to that intense light, it can create a wrap-around lighting. The "softening" effect of open shade can create a much more appealing, gentler, and easy on the eye.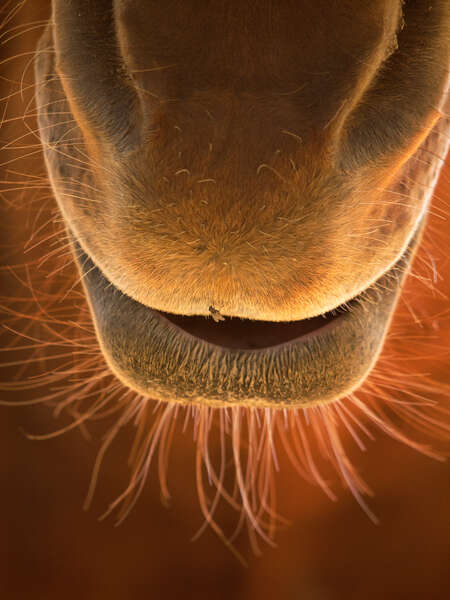 But those moments when that light comes out can be spectacular. Here are some ideas to help you with those "flavors" of light. There are many iOS and Android apps for the photographer. Here are two that will help you plot your next photographic adventure:
TPE (The Photographer's Ephemeris-this powerful tool will geo-locate the user, then show where and when the sun & moon will rise and set.
The OI.Share app will allow you, when connected, to view from your smartphone what the camera is seeing. It also allows you to not only trigger the camera, but change exposure modes, shutter speed, aperture, etc. Great to shoot remotely up to about 50 yards away.