SP-560 UZ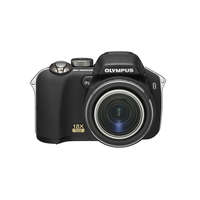 How can we help you with your SP-560 UZ
SP-560 UZ Instruction Manuals
SP-560 UZ Software & Apps
This firmware update through the OLYMPUS Master software will revise the following:
Functions have been added for use with the optional FL-50R/FL-36R Electronic Flashes.
Our newest imaging software supporting various styles of workflows, this software is packed with features that meet the demands of pro photographers. New Version 1.1 available!
Contact Support for SP-560 UZ