SP-700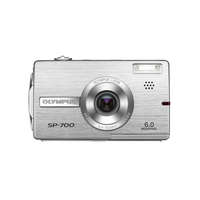 How can we help you with your SP-700
SP-700 Software & Apps
New features will be added following the upgrade including:
3D function added.
Art function added.
Emboss effect is added to Insert Text function.
Auto Tone Correction function of Plus version is standard-equipped.
Our newest imaging software supporting various styles of workflows, this software is packed with features that meet the demands of pro photographers. New Version 1.1 available!
Contact Support for SP-700
Mail Us
Olympus America Inc.
CPG Customer Care and Support
3500 Corporate Parkway
P.O. Box 610
Center Valley, PA 18034-0610
Call Us
Customer Care:
1-800-622-6372
Mon-Fri 9am-9pm ET

Digital Cameras/ Digital Voice Recorders/ Binoculars
1-888-553-4448
Mon-Fri 9am-9pm ET