TG-310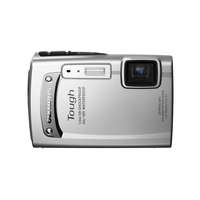 How can we help you with your TG-310
TG-310 Instruction Manuals
TG-310 Software & Apps
Installing Firmware Updates
You can download the newest firmware to your camera through the Internet. You'll need to download Olympus Workspace, which now includes the Olympus Digital Camera Updater, to update the firmware of your digital camera.
The exposure compensation algorithm has been improved.
Our newest imaging software supporting various styles of workflows, this software is packed with features that meet the demands of pro photographers. New Version 1.1 available!
Contact Support for TG-310
Mail Us
Olympus America Inc.
CPG Customer Care and Support
3500 Corporate Parkway
P.O. Box 610
Center Valley, PA 18034-0610
Call Us
Customer Care:
1-800-622-6372
Mon-Fri 9am-9pm ET

Digital Cameras/ Digital Voice Recorders/ Binoculars
1-888-553-4448
Mon-Fri 9am-9pm ET