TTL Tuesday at Precision Camera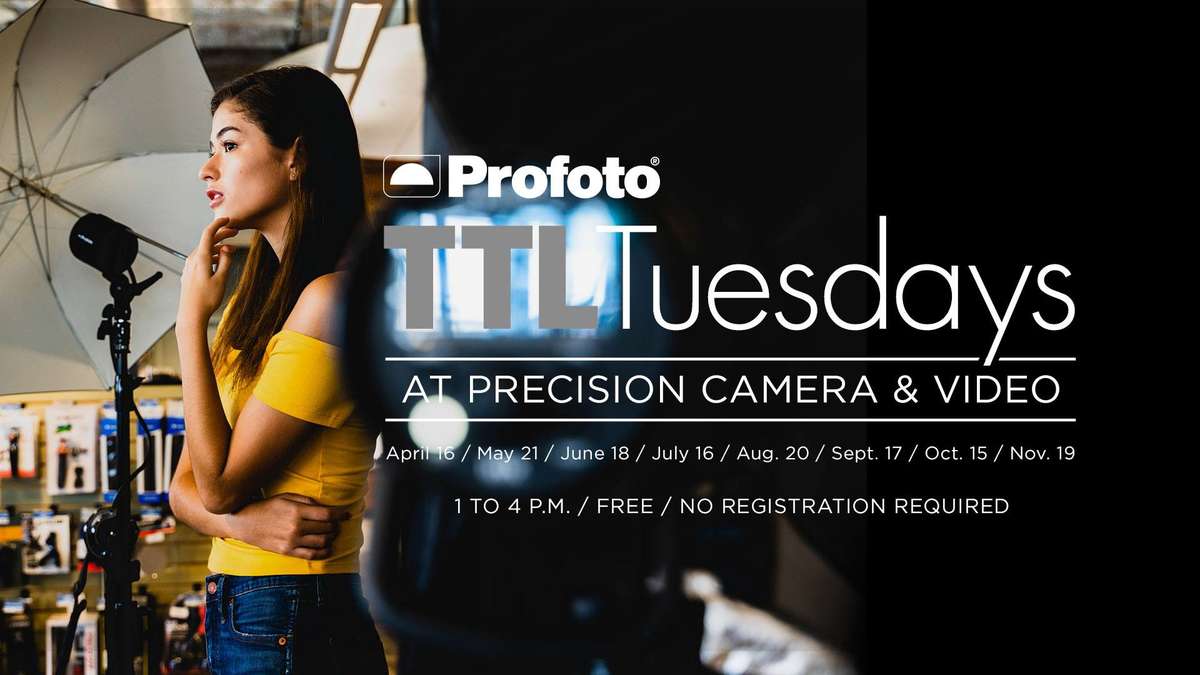 DATE
July 16, 2019 - 1:00 pm - 4:00 pm
Precision Camera is very excited to announce that they'll be continuing their monthly program about making better pictures and understanding the Profoto ecosystem of studio lights and modifiers.
Join us the third Tuesday of every month this year from 1 to 4 p.m. for TTL Tuesdays hosted on the PCV sales floor by their very own lighting expert Josh Needham. They'll have a professional model on site, so bring your camera and learn about the world's premier lighting solution.
Olympus sales rep Chuck Garcia with be there with the latest gear to test drive and try out!
Intuitive, Reliable, Innovative. From how a knob feels to how a beep sounds, the Profoto lighting system is designed to make the job easier. Explore with Josh the endless lighting possibilities that allow to create rather than capture.
In this hands-on and responsive atmosphere, Josh will have a general topic of discussion or photographic goal to springboard the conversation, but these sessions are really about answering your – the customer's – questions or curiosities.
Ever wonder when it's better to use an umbrella versus a softbox? What's a grid for? Or you just can't get your A1 to work the way you hoped? Perfect! Come hang out at TTL Tuesdays!
Learn More: https://www.precision-camera.com/profoto-ttl-tuesday
Register: https://www.surveymonkey.com/r/Precision_TTLT_071619