Capturing Light
at
Hunts Photo - AT CAPACITY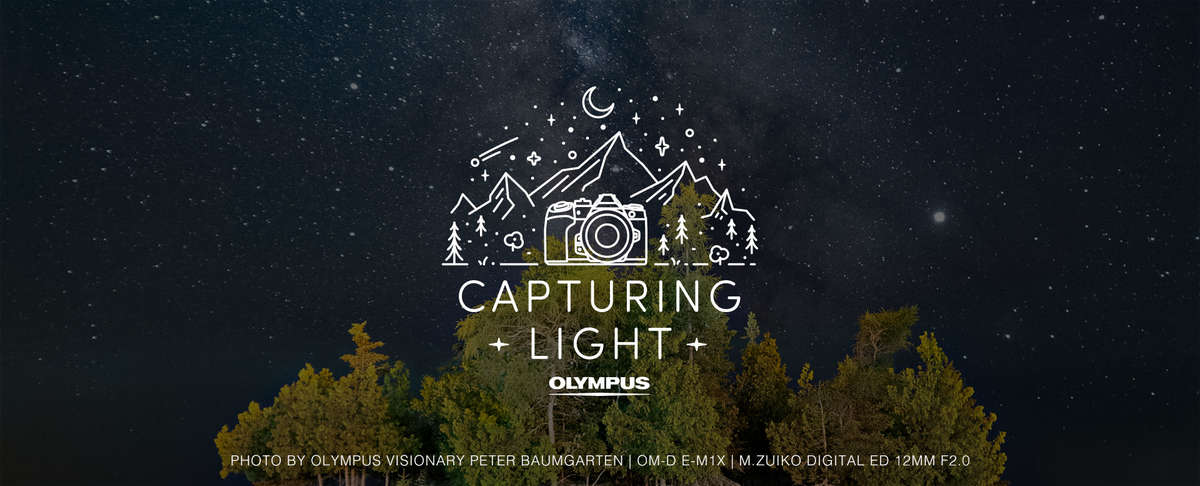 DATE
February 21, 2020 - 5:30 pm - 7:30 pm
EVENT TYPE
LAUNCH EVENTS, WORKSHOPS
CAPTURING LIGHT AT HUNTS PHOTO
with Special Guest Olympus Visionary Joe Edelman
Photography, at its core, is capturing light. In 2020, Olympus is reaffirming its dedication to helping you channel your inner creative. Join us at Hunt's Photo for a one-of-a-kind photographic experience. 
Take your work to new to the next level without the burden of big camera gear. See our newly released addition to the Olympus family, the OM-D E-M1 Mark III! Ergonomic and lightweight, the E-M1 Mark III works seamlessly with our compact M.Zuiko PRO lenses, so you move easier, react faster, and enjoy your photography more. Join us and see the latest features to help you conquer the most challenging shooting situations! No limits. Break Free.
Journey through illumination as you engage in interactive hands-on shooting experiences designed to improve your skills and help you get the most out of your camera.
PAINT WITH LIGHT: Light up the night with composite shooting and your very own mini LED light stick. Did we mention you get to take it home?
CAPTURE THE NIGHT SKY: Focus on the stars and bring the cosmos to life.
FREEZE MOTION: Learn to capture precise moments and never miss a split-second action shot again.
MAXIMIZE RESOLUTION: Capture ultra-high resolution photos with the highest level of detail.
IN-CAMERA ND: Easily create dreamy nature shots with live preview.
LIGHTEN UP: Maximize in-camera stabilization for sharp images without stabilizing gear.
This is a learning event! Be sure to bring your own SD card to enjoy the experiences more.
Plus, you'll have the opportunity to work with Light Painting Brushes (www.lightpaintingbrushes.com), an exclusive variety of light painting tools for creating many unique textures and styles of light. At the event, enter to win your own Light Painting Brushes Deluxe Starter Kit ($189 Retail Value). You must be present to win.
Enjoy light hors d'oeuvres and pick up some giveaways, first come first serve! Be sure to RSVP, as spots will fill up quickly. We look forward to seeing you there.
** THIS EVENT HAS REACHED MAXIMUM CAPACITY & THEREFORE REGISTRATION HAS BEEN CLOSED **