Mirrorless Madness at Roberts Camera - CANCELLED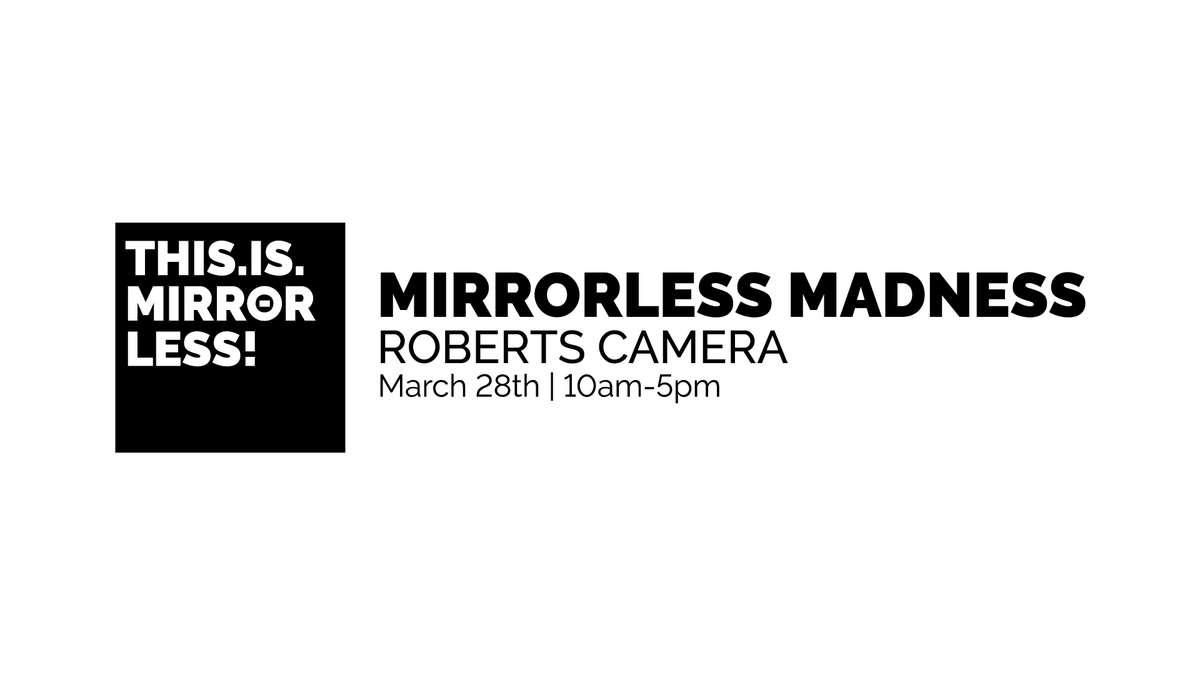 DATE
March 28, 2020 - 10:00 am - 4:00 pm
LOCATION
Indianapolis, IN
At Olympus, we work hard to make people's lives healthier, safer, and more fulfilling through our technologies and products, and we prioritize the well-being of our team, ambassadors, and customers above all else.
Due to recent public health concerns we have made the decision to not participate the upcoming event detailed below. 
Please note that we'll continue to monitor all other Olympus events and provide separate notification of any changes accordingly.
If you have any additional feedback or questions, please contact our Customer Service team at www.getolympus.com/contactus for further assistance. Thank you for your patience and understanding.
---
Join us for Mirrorless Madness at Roberts on Saturday, March 28th! Talk with representatives from Olympus to learn the latest and greatest about our OM-D lineup.
Test out the newest mirrorless camera, the OM-D E-M1 Mark III, and M.Zuiko lenses at multiple shooting stations throughout our downtown store location.
At each station you visit, you will receive a ticket to be entered into a drawing to win a $500 Roberts Gift Card! So come hang out, try out lots of new gear and capture some fun and creative images.
And don't forget your memory card!
Station Set-Up:
Olympus: Light Painting and Live Comp
And, take advantage of bonus trade-up money from Olympus!
Date: Saturday, March 28th
Time: 10am to 4pm
Location: Roberts Downtown
Cost: FREE!