VN-2100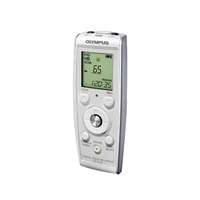 How can we help you with your VN-2100
VN-2100 Instruction Manuals
Manuals for Download:
Contact Support for VN-2100
Mail Us
Olympus America Inc.
CPG Customer Care and Support
3500 Corporate Parkway
P.O. Box 610
Center Valley, PA 18034-0610
Call Us
Customer Care:
1-800-622-6372
Mon-Fri 9am-9pm ET

Digital Cameras/ Digital Voice Recorders/ Binoculars
1-888-553-4448
Mon-Fri 9am-9pm ET
Send My Product in for Service
We are sorry to learn that you have a product that is in need of repair. For details on our warranty policies and repair procedures please refer to the information provided with your product or click on the link listed below.
Olympus servicing includes a complete inspection of all functions and repair and/or replacement of all parts necessary to ensure your product meets factory specifications.