Stylus XZ-2 iHS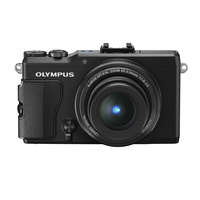 How can we help you with your Stylus XZ-2 iHS
Stylus XZ-2 iHS Support Topics
Stylus XZ-2 iHS Instruction Manuals
Stylus XZ-2 iHS Software & Apps
- Support for VF-4 electronic viewfinder. *Automatic display switching by the VF-4 eye sensor is not supported.
AF performance when Single Target is selected in low light has been improved.
Our newest imaging software supporting various styles of workflows, this software is packed with features that meet the demands of pro photographers. New Version 1.1 available!
Contact Support for Stylus XZ-2 iHS