6 TIPS FOR MOON PHOTOGRAPHY
"I am far more interested in showing how the moon fits into place, often as part of a context, a landscape, the background to a story. With photos that have iconic structures, buildings, rock formations and wildlife as a foreground, such photos can then aspire to beauty and as photographers you can then try and achieve something fresh and original…"

OM SYSTEM Ambassador Andrew Fusek Peters shares his perspective on capturing unique moon photography.
QUICK TIP: LUNAR ECLIPSE
On the morning of May 26, 2021, parts of the world around the Pacific will experience a #TotalLunarEclipse. This is a great time to get out and photograph the full moon. But watch your settings! The moon moves fairly quickly across the sky so it is recommended that you keep your shutter speed above 1/125s (unless you are using a tracker). This is easy to do when the moon is full, but as the earth's shadow begins to cover the moon the lower light levels really begin to come into play. In this image, the larger moon at the bottom was shot hand held using High Res Mode. But by the time of the full eclipse a tripod was definitely needed, along with a much higher ISO and a shutter speed slower than I would normally use for photographing the moon."
- OM SYSTEM Ambassador Peter Baumgarten
Capture the moon in all its glory with this classic collection of tips from Peter Baumgarten.
As inky darkness settles across the land, and the creatures of the night begin to stir, OM SYSTEM Ambassador Peter Baumgarten gets the urge to howl at, no sorry, photograph the full moon. As simple as it may seem, taking photos of the moon can be challenging. If your full moon images look like a glowing white dinner plate in the sky, you are not alone.
Get Peter's tips for full moon photography on his blog.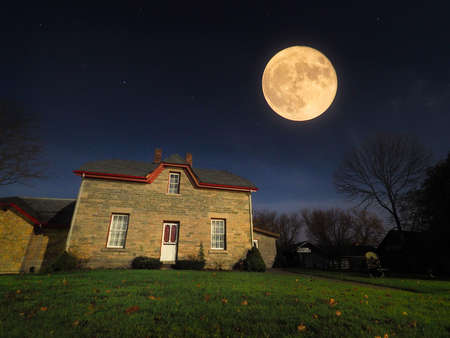 MOON GALLERY
Get inspired by these moon shots or share your own magnificent moon photography in our User Gallery.