VN-960PC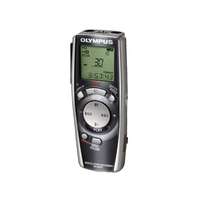 How can we help you with your VN-960PC
VN-960PC Instruction Manuals
Manuals for Download:
VN-960PC Software & Apps
This driver will enable the VN-120PC, VN-240PC, VN-480PC, VN-960PC, VN-2100PC, VN-3100PC, VN-3200PC and VN-4100PC digital audio recorders to operate with 64-bit editions of the Windows Vista and Windows 7 operating systems. Before installing the driver, Digital Wave Player 2.1.4 or later must be installed on the computer. (Compressed .zip file 1.73MB) (09/2009). For installation instructions, please check the readme file.
This download updates the Digital Wave Player software bundled with Olympus VN-*PC series digital voice recorders from version 2.1.1 to 2.1.4. It enables Digital Wave Player versions 2.0 and later to operate on computers running 32-bit editions on the Windows Vista and earlier and 64 bit up to Windows 7 operating systems, including those that use AMD Turion or Intel Core2 Duo processors. It also resolves the issue of sorting audio files by date on the VN-2100PC and VN-3100PC digital voice recorders. This download contains only an update program. The full application must be installed prior to running the update. The CD-ROM for Digital Wave Player is available on the Olympus Store.
Contact Support for VN-960PC
Send My Product in for Service
We are sorry to learn that you have a product that is in need of repair. For details on our warranty policies and repair procedures please refer to the information provided with your product or click on the link listed below.
Olympus servicing includes a complete inspection of all functions and repair and/or replacement of all parts necessary to ensure your product meets factory specifications.