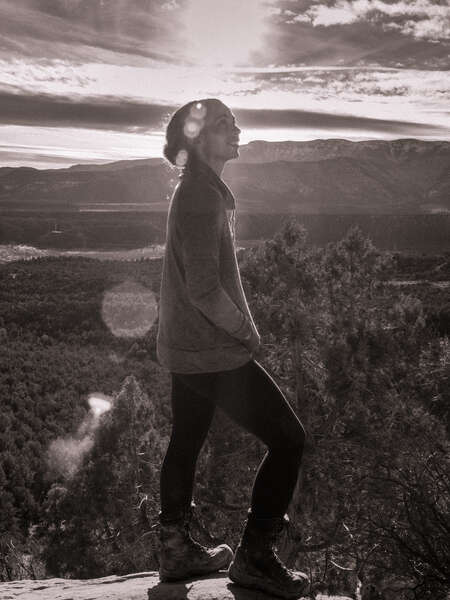 It is hard to believe that December 15th has already arrived; the official end of the Break Free Program for me and my fellow participants. What a whirlwind of activity, excitement, and learning. The thrill of being selected was followed almost instantly with the biggest attack of imposter syndrome I've ever experienced, and it was only the beginning of the rollercoaster. I planned multiple adventures, then planned again, and again as wildfires, Covid, early winter storms, and finally Covid again forced recalculation over and over. I struggled to find other Black or brown outdoor adventurers in this time of Covid and political and social unrest.
It was simpler for me. I live here. My favorite places to go don't require travel of more than an hour or so from my front door. Some of my favorite spots to photograph are walkable from my house. I could maintain social distancing guidelines and still get out for almost all my usual favorite activities: hiking, climbing, and of course photographing. I could count my blessings and privileges that I live in a small rural community where I could do all this and feel comfortable where I recreate.
I have been so lucky in my life in Colorado that I have not experienced much in the way of overt hostility or racism while out hiking, skiing, or climbing (not true of some gear stores I've shopped in, but that is a different story). I know this is not always true for men and women of color, so I know very well how lucky I have been. I have made friends in my community and they have introduced me to climbing and horseback trail riding, and accompanied me on some ridiculous backcountry scrambles, river kayaking, and adventures that might not really be safe to do solo. I love a solo adventure. I summit a mountain every year for my birthday, as a celebration of solitary accomplishment and proof that I still can.
I never thought or intended this project to be just about me. I wanted a broader picture of recreating while Black in the mountains. The thing that occurred to me as I tried (and failed) to connect with BIPOC on the western slope was that if I succeeded, I would not be documenting the current experience. My experience is of being alone as a woman of color. I want that to change. I desperately want to bring other BIPOC to my favorite spots, and to make it known that "you too can recreate here".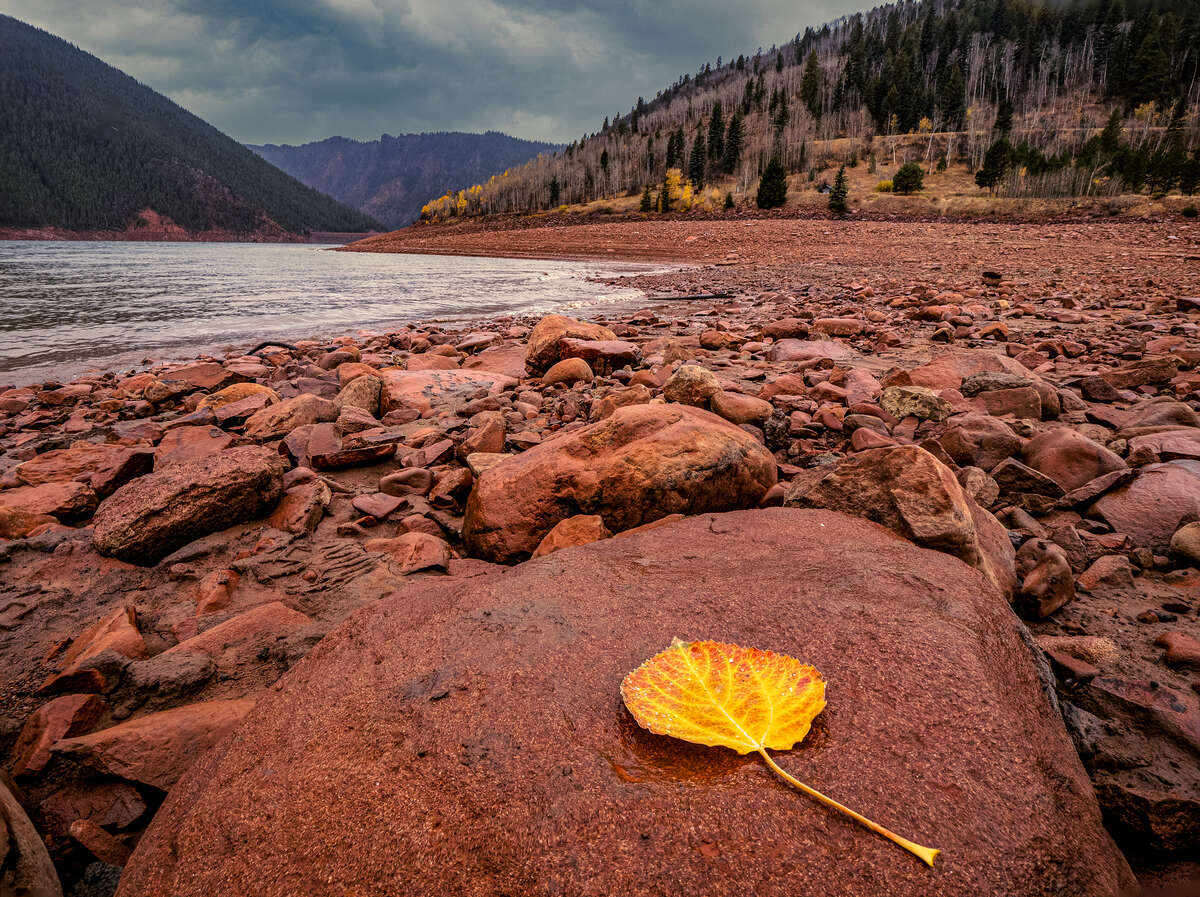 Though I still struggle with feeling "worthy," I know that the gifts that Peter and The Break Free Program have given me will last a lifetime, and not just because the camera is so durable. I have learned a little about telling a story with a photograph, and a lot about setting up shots, framing, using the right settings, and then post-processing. I learned again and again how resilient one must be to keep going out day after day, taking thousands of photographs to get that "one perfect shot". I hope that I have put some art worth seeing into the world. I hope that someday my images inspire someone to take a path they've never explored. I hope to keep getting out and adventuring and sharing those adventures with the wide world, not for fame or money, but because I know the importance of visualization. I know that representation matters, and in my own very small way I hope to continue to represent.